During 5 days, the 37th Technical Committee & Sub-Committee meetings, 31st Research & Planning Committee & Sub-Committee meetings, 37th Management Committee meeting were also successfully held.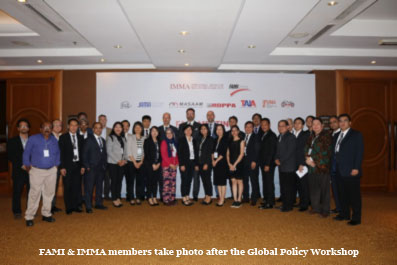 Especially this is the first time the Global Policy Workshop between IMMA-FAMI was held successfully with 58 attendants are members of IMMA & FAMI.
On the last day, VAMM organized the social tour to Trang An – Bai Dinh in Ninh Binh province, about 100 km from Hanoi. Nature blesses Trang An many fascinating landscape, breathtaking limestone mountains and caves that can be observed directly on small boats sailing on the river. Bai Dinh pagoda is the largest Buddha cooper-gold gilded statue of Asia. Ninh Binh Province is famous for the filming location of King Kong Skull Island. All FAMI members was happy to visit this beautiful landscape & pagoda.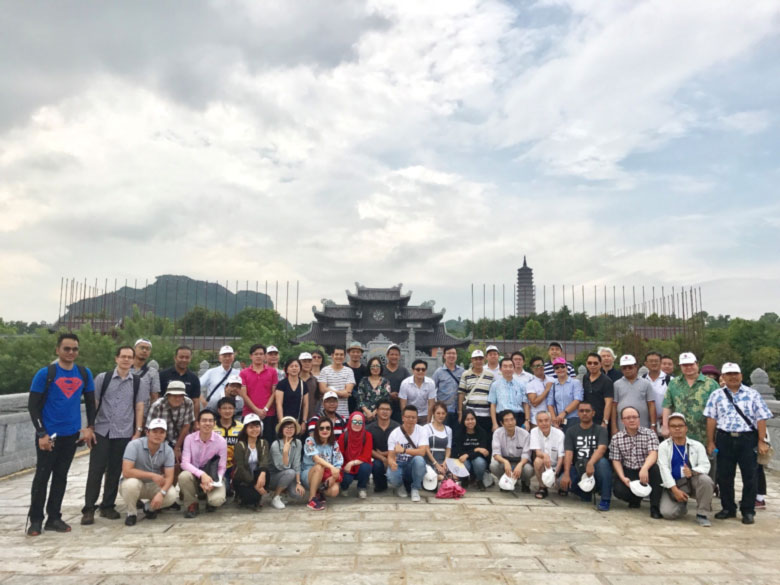 As for the next FAMI meeting, it will be hosted by MDPPA in Manilla – Philippines on March 2017.