She inducted into office Mr. Armando Reyes of Honda Phils., Inc (center) as President of MDPPA for the year 2017. The other officers inducted were (from left to right): Ms. Espie Custodio of Suzuki Phils., Inc (Treasurer), Mr. Alfredo Lejano, Jr. of Yamaha Motor Phils., Inc. (Vice President), Mr. Eduardo Clemente of Kymco Phils., Inc. (Director) and Mr. Rodel Pablo of Kawasaki Motors (Phils.) Corporation (Auditor).
The event was graced by guests from the government and automotive industry associations, MDPPA member-companies presidents, the Association's past presidents, officers of the motorcycle dealers association and major motorcycle dealers, members of the motorcycle media, riding community and, officers and members of MDPPA five (5) members.
Mr. Pablo, the immediate past president, shared MDPPA's major achievements for the period 2015-2016, which according to him would not have been possible without the collective efforts of all the members. The new president, Mr. Reyes, presented the 4-point agenda of the Board for 2017: Engage further involvement and participation in policy and rule-making and international commitments; continue raise the profile of MDPPA as the thought leader in the industry; heap on road safety promotion; and push for fair market play in the motorcycle industry.
In a media briefing earlier during the day, MDPPA officially announced its sales milestone breaching the 1 million sales mark for the first time as it capped off 2016 with a 34 percent yearon-year (YoY) sales growth. Reporting an all-time sales high of 1,140,338 million motorcycles in 2016, MDPPA has exceeded its initial 952,570 unit and 12 percent sales growth forecasts for the year.

With demand for moped motorcycles hitting a new all-time high, the category accounted for the lion's share of MDPPA's total motorcycle sales in 2016. The total moped motorcycle sales reached 418,043 units or 37 percent of the aggregate motorcycle sales.
The next leading sales driver was the business motorcycle category, which accounted for 32 percent of total motorcycle sales at 368,270 units. Meanwhile, the 274,104 unit sales of automatic transmission posted the highest growth among the categories, with 51% increase from 2015.
MDPPA credits the local motorcycle industry's 2016 growth to an increase in private consumption, prevalent use of mopeds for personal purposes, introduction of new models, higher foreign exchange rates and remittances, and traffic congestion in metropolitan areas. The same factors will continue to fuel the industry's performance this year.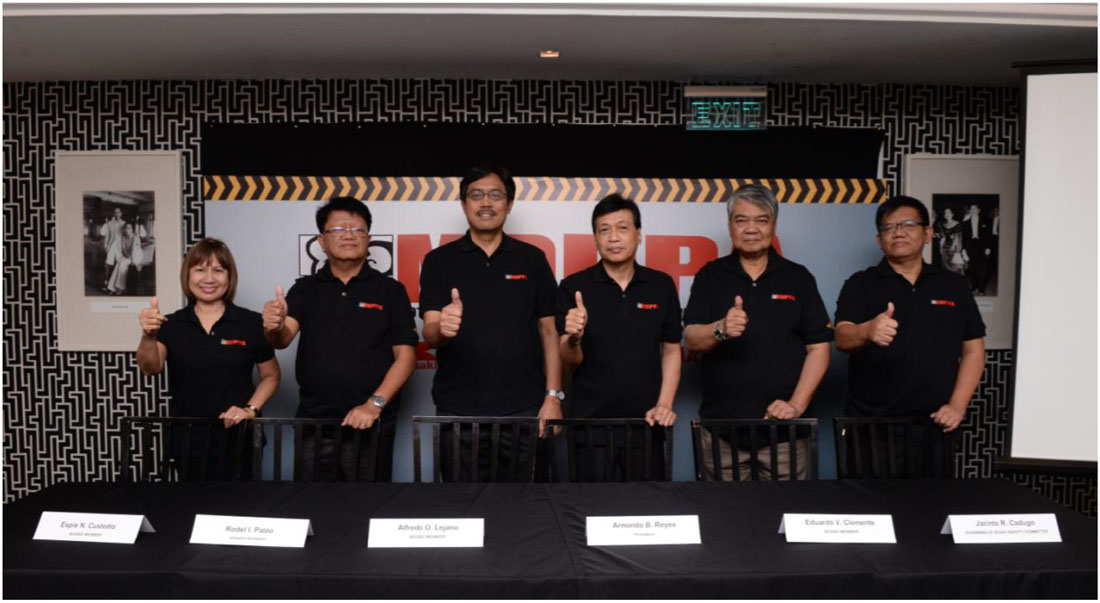 With this year's theme "Sustaining Momentum