Road traffic injuries are now the leading killer of children and young people aged 5-29 years. Whether we use the roads as motorcyclists, riders, driver, passengers or pedestrians, we should not just be responsible, but must also be leaders for the safety journey of children. With this, the 5th United Nations Global Road Safety Week held on May 6-12, 2019 highlighted the strong need for leadership to advance road safety in all communities. Thousands of advocates worldwide took the opportunity to #SpeakUp for road safety and call for urgent action on the concrete interventions which have proven to save lives.
The MDPPA took part in the observance of the Global Road Safety Week on May 20, 2019 in a program organized by the Safe Kids Worldwide Philippines (SKWP) together with public schools in the City of Parañaque who have been SKWP's beneficiaries of its road safety campaign programs. Children presented their demands to the guests for a safe journey to and from school realting to safe road infrastructure, training and education, enforcement of laws. On the latter, proper enforcement of the Children's Safety on Motorcycles Act was highlighted. Guests, likewise, gave their life-saving commitments based on the five pillars approach to improving road safety.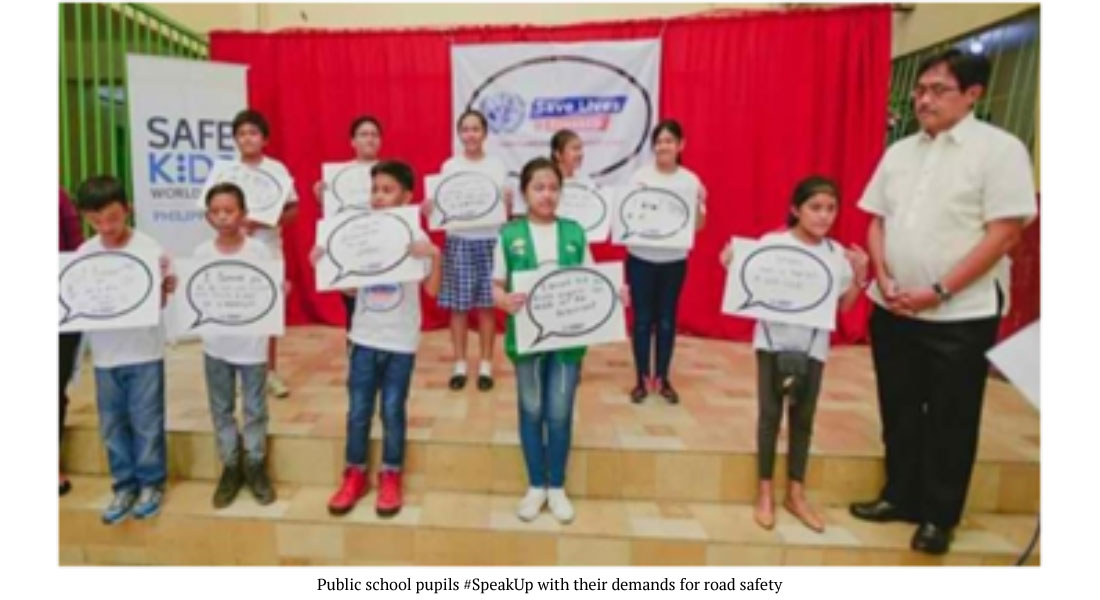 The 12th National Safe Kids Week was also celebrated on June 20, 2019 at the SM Mall of Asia Music Hall. MDPPA joined participants and guests from the Departments of Transportation and Health, Philippine National Police, Land Transportations Office, Metro Manila Development Authority, private organizations and the academe.
The Child Road Traffic Injury Prevention Program under UNICEF, a National Coalition Program, was also launched during the NSKW celebration. The Program endeavors a change in system and behavior thereby seeing "children, including the most vulnerable & disadvantaged, benefit from improved road safety policies providing a 'safe system for children", and "public shift to safer road user behavior reducing risk factors on the road, conducive to increased protection for children"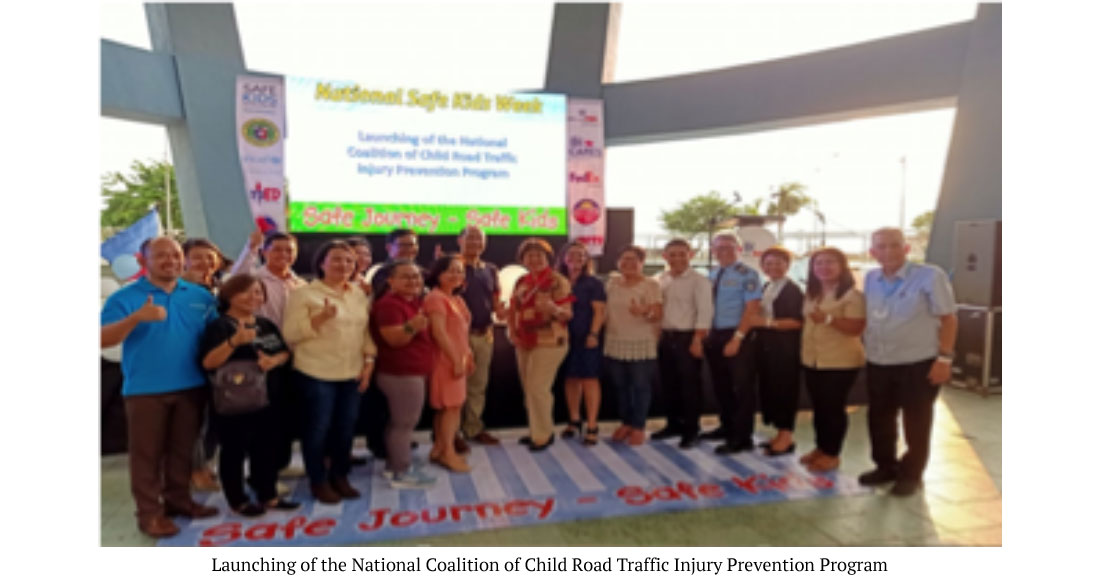 .